Sydney Wedding Videography
Modern and Artful Sydney wedding videography
I truly believe in quality over quantity and that great Sydney wedding videography don't happen by accident. As a Sydney wedding videographer I believe this is so much more than simply documenting your celebration from a distance. I hope to create authentic hand-crafted films that celebrate your your wedding day and bring the feels.
I endeavour to give every wedding celebration the time and attention it deserves so that your film is perfect for you without compromise.
Whether you're planning an elegant soirée inside the Opera House, an intimate elopement with those who matter most or an epic 2-day party on private property, I want you to know I truly care about creating films that are full of life, energy and care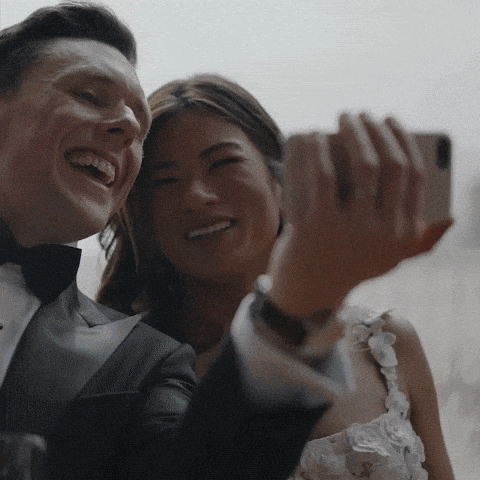 The Difference - Your Sydney Wedding Videographer
I bring a warm and relaxed vibe when capturing your wedding. For me capturing emotive imagery is so import but so is making you feel relaxed and confidant in front of the camera. 
Each one of my films is hand crafted to capture my couple's style and the vibe of their celebration. This is why some of my films feel elegant, cinematic and artful while others feel upbeat, lighthearted and full of pop! Another reason why my films feel different is because I don't film to a predetermined shot list. This means I tend to capture an insanely large amount of footage to work with in the editing suite.
The best gift I can give to you is to be fully present on your wedding day and immersed in your wedding film.
Hello new friend. I'm Dion, a Sydney wedding videographer who specialises in Sydney wedding videography. I've always felt there is something remarkable about being able to capture moments that would otherwise be lost forever.
I've been a Sydney wedding videographer for over 9 year and during this time, my style has evolved to follow my heart and for you, capturing genuine moments, people, kind words, and love as it happens is something I hold dear. I believe a good story is so much more than pretty images and music—it's about heartfelt moments, genuine emotion, and the honest connection between people.
This is an opportunity for you and I to create something inspiring and everlasting. If you feel a connection to my work, I would be honoured to send you my Sydney wedding videography price guide.
Dion!!!! We are lost for words. That was honestly INCREDIBLE. You are truly amazing at what you do. You have captured our day perfectly and we cannot wait to watch this over & over again. What an incredible way to re-live the most special day of our lives so far. Thank you so much for all of your hard work and effort that has gone into this work of art. We truly adore it! Thank you, thank you, thank you. We could not be happier.
– Connor and Tyla
Common Wedding Videography Questions
We're not used to being in front of a camera. Help!
I totally empathies with this. A big part of what I do isn't just knowing how to use a camera, its about making you and your partner feel relaxed and knowing how to shoot so you look and feel comfortable. 
Of course your photographer and I may guide you and offer some direction when need to help make your photos and footage amazing but the main thing to remember here is that for me to make great films, I don't need you guys to be anybody but your wonderful selves.
How much is the deposit, and how do we book?
Once you've chosen a film package,  I'll send you a contract that outlines all the details. From there you can read and return the signed contract and pay the $300 deposit. Pretty simple yeah! This will ensure your wedding date is officially locked in with the remaining balance due 14 days before the event.
How would you describe your style?
Real. Organic. Honest. Cinematic.
I'd use these words to describe my style but at the end of the day these words don't mean a whole lot. Check out a few films and you'll get the idea or better yet let's organise a video chat- I'm way better at explaining things when I can use my hands.
We should catch up, right?
Yep, let's catch up for a chat. Nothing serious here, we can talk about weddings, life, dog videos, music, anything really. More than anything this gives us some time to chat freely about what is important to you and I welcome ALL your questions.
Do you offer full day wedding videography coverage?
I sure do! I'll be there for morning preparations all the way through to the end of formalities once the dance floor is open and in full swing. (Yep, dance floor action!) This allows me to fully cover your wedding day regardless of hours compiling a huge amount of footage and allows you to celebrate the day without needing to worry about the time. 
Will you travel to our wedding?
Absolutely, heading to the amazing locations couples have chosen for their special day is something I adore. Due to large travel distances, it can be difficult to film in one location and be somewhere else the next morning. It's best to get in touch as soon as you have your venue locked in. For Blue Mountains, Southern Highlands, South Coast and Sydney weddings there is no travel fee. For weddings outside these areas including destination weddings I will create a custom quote.
Have you worked at our wedding venue before?
Knowing a venue is nice, but knowing my couple is infinitely more valuable. A beautiful venue is just a location like any other space in the world and a legit wedding videographer can work in any location to create stunning imagery. A destination wedding is a great example of this. Finding a videographer that you connect with should be the defining decision in my opinion.
What's the deal with a second shooter?
Every film you see here is me shooting solo. I've been doing this for a while now and I'm super comfortable shooting on my own. I truly believe in quality over quantity and that for most weddings, a second shooter is overkill. But if you've got something planned that you feel might benefit from an additional shooter get in touch.