Your Wedding Videographer
I'm sure there's a good chance you are here because you want me to capture your wedding, and you deserve to know a little bit how and why I chose to be a wedding videographer.
Back when I was a kid, I would sticky tape a big old camera to my motorbike helmet and force my sisters to watch my shaky footage (this may have been the first-ever GoPro, lol). From then on, a photo or film camera never left my side. I studied cinematography and editing in Sydney and later filmed festivals and events and worked on short films as a lighting tech. But still, where would I go from here I thought, would I ever have my own time to create and freedom to forge my own style?
This all changed when a friend asked me to film their huge Sydney Wedding. I did it, it was great and immediately fell in love with the authenticity and adventure of wedding filmmaking. There were no actors or scripts here, this was real life set in motion with no second takes, a bunch of kind-hearted people who had come to celebrate love. This was the spark, a lightbulb moment where I realised it was time for a change.
Life really does throw you curveballs sometimes. I found myself quitting my 9-5 in the hope of finding greater fulfillment in life doing what I adore. I never could have dreamed that my passion for cinematography and editing would eventually completely change my outlook on life and my future.
Every day I wake up amazed that I'm a wedding videographer who gets to travel around capturing all the best moments life has to offer. When I'm not traveling around filming, I adore spending time outdoors riding motorcycles, hiking, and camping on the South Coast or sitting around the fire pit at home with our kids and Kelpie under the stars.
Since beginning this journey, I've had the opportunity to connect with incredible people and create for them something I believe will stand the test of time. Crafting wedding films brings me immense fulfillment, and I would be truly honored to document the unique journey that is your story.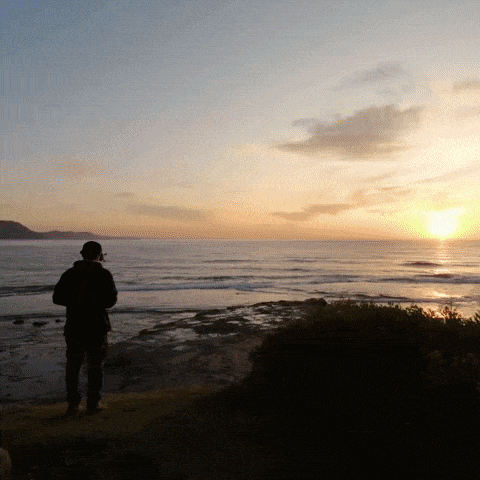 We booked Dion Cario for our wedding and were blown away with his professionalism, friendliness and the content he delivered. He knew exactly how to capture every special moment, without us even noticing he was there in those moments. It takes a true professional to allow us to be so present without cameras in our face on our special day, yet to capture it all so intimately for us to watch back. It was such a joy having Dion with us on a day we will never forget and now we have the most beautiful footage to look back on in the years to come. Dion is an exceptional vendor – reliable, talented and well experienced. And cannot recommend more highly. Thankyou thankyou thankyou Dion! What a true legend you are! -Mat and Sarah