Wollongong Wedding Videographers: The Ultimate Filming Locations
Wollongong and the Illawarra are popular destinations for couples planning their wedding and include wedding venues suited for just about every style of wedding. Whether it's a warm and sunny beach style wedding meters from the ocean or an enchanted wedding ceremony under the forest canopy, or even a luxury soiree overlooking the deep blue ocean, you have lots wonderful options to choose from.
Born, raised and based in the area, we know Wollongong like nobody else and know how to create amazing wedding films in all of these locations and even a few secret spots for the more adventurous.
From golden sandy beaches and lush rain forests to cliffs with epic views and the most golden sunsets you could imagine, Wollongong is full of scenic beauty and places to celebrate your wedding day in style.
What are some of Wollongong and The Illawarra's best Wedding Venues?
Wollongong and the Illawarra are situated just over an hours drive from Sydney, about an hours drive from the Southern Highlands and approximately two and a half hours drive from Canberra. As a popular wedding destination Wollongong and the Illawarra also offer a regional airport in Albion Park should you or your guests wish to travel from Sydney, Brisbane or Melbourne airports.
Novotel Wollongong Northbeach
With picturesque ocean views,The Novotel Northbeach has earned its reputation as one of Wollongong's most prestigious wedding venues. This stunning beachside venue features a range of spacious outdoor and Indoor spaces to accommodate an intimate wedding of 30 to the grandest celebrations of 350 guests. This venue is an all-in-one location with various bars for indoor and outdoor cocktails, a pool, day spa, and gym and of course a large amount of accommodation including the penthouse which is perfect for morning preparations.
Their rooftop terrace, "The Deck" boasts spectacular ocean views to the east making it an ideal location for warm summer weddings.
Tumbling Waters is truly an amazing waterfront venue where spectacular wedding films can be made. Welcoming intimate elopements and micro weddings all the way up to larger gatherings with your nearest and dearest you've got everything you need in one location for creating an ultimate wedding film. This is a wedding venue you definitely want to consider aerial cinematography as part of your wedding videography package.
Headlands Austinmer Beach
If you have envisioned your wedding ceremony on a gorgeous beach, you've come to the right place. Headlands have multiple options for weddings up to 350 guests with luxury accommodation for 100 guests. You also have the option for Glastonbury Gardens which is a wonderful space for a ceremony, and just a 3-minute walk from Headlands Hotel.
With picturesque views in every direction and award-winning food and wine, Crooked river wines is the ideal venue for a relaxed wedding celebration. The vineyard with green rolling hills to the horizon creates the perfect backdrop for your photographer and videographer to create some amazing images.
Continuing with a few more locations that are suited for ceremonies including photo and video shoot time, you may have already decided on your reception venue but not yet found the perfect ceremony location so here are a few of our favourite alternative wedding ceremony locations.
Illawarra Rhododendron Gardens
The Illawarra Rhododaenden Gardens is one of Wollongong best-kept secrets, these pristine gardens are hidden under the cliffs of Mount Keira and are the perfect place for a wedding ceremony in Wollongong. With so many walkways, little bridges and tiny hidden courtyards the gardens almost have an Alice in Wonderland feel which can play a part in creating a wonderful wedding film. You only need to do a Google search of the Illawarra Rhododendron Gardens to see it's truly hidden gem. Another bonus is that it had a sheltered space should the rain begin to fall.
If you had hoped for a beach style wedding but want to keep your ceremony away from the sand, The Farm is a popular location for couples who want that ocean feel. Killalea State Park had a handful of locations you can choose for your wedding ceremony. For more adventurous couples, Mystics is a little further down the road but offers some of the most spectacular coastal scenery the Illawarra has to offer. There are also some quiet parklands should you prefure a mix of beach and greenery for your wedding films and photographes
If you've dreamt of a rainforest ceremony then Mt Keira Scout Camp should be your go-to, but don't let the name put you off, this ultra-private wedding venue is only a short drive from the centre of Wollongong and offers a truly spectacular rainforest experience. With many areas for capturing gorgeous wedding videography and photography, this wedding venue has a truly calming feel. With three options for ceremony locations including The Bush Chapel, The Glen and The Lodge, Mt Keira Scout Camp is a charming wedding venue where you have the option to hold your reception there as well.
Why choose me as your Wollongong Wedding Videographer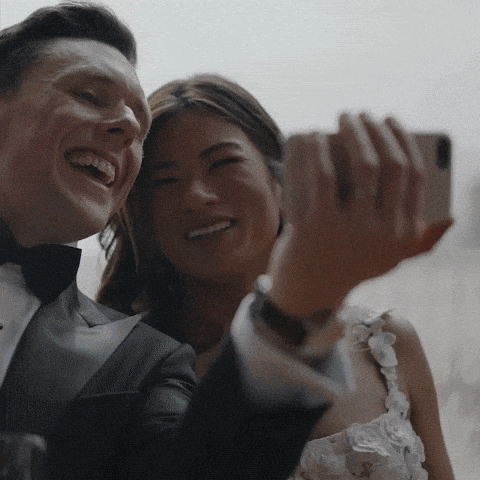 I truly believe in quality over quantity and that great wedding films don't happen by accident.
This is so much more than simply documenting your celebration from a distance, any videographer could do that. I hope to create authentic hand-crafted films that celebrate your wedding day and bring the feels.
I endeavour to give every wedding celebration the time and attention it deserves so that your film is perfect for you without compromise.
Whether you're planning an elegant soirée inside the Opera House or an epic 2-day party in a paddock where you lose your phone, I want you to know I truly care about creating something full of life, energy and care but is also uniquely you. This is my promise to you when you have me capture your wedding day.
Dion!!!! We are lost for words. That was honestly INCREDIBLE. You are truly amazing at what you do. You have captured our day perfectly and we cannot wait to watch this over & over again. What an incredible way to re-live the most special day of our lives so far. Thank you so much for all of your hard work and effort that has gone into this work of art. We truly adore it! We haven't watched all of the speeches yet but the highlights film has us smiling the whole time. Thank you, thank you, thank you. We could not be happier. – Connor and Tyla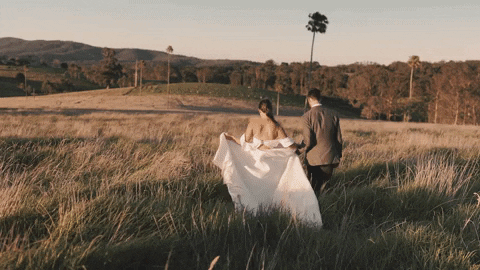 I can't actually imagine not having the most epic/fun/beautiful film
to look back on from our wedding day… it really does go by so fast!! Dion created exactly what I was looking for, something so unique and true to our vision, and I couldn't recommend his services enough! He is so personable and made us feel so relaxed on our day, was extremely organised and fit right in with our photographer. I know he also put A LOT of hours and work into our finished product – which I can't stop playing back! For those unsure about hiring a videographer, but feel you want a very authentic, fun and stunning film – Dion is absolutely your guy!!
– Jen and Charlie
We're wedding videographers who craft epic wedding films, capturing beautiful moments, people, kind words, locations and love as it happens. Check out our featured films or get in touch for more info on our videography packages that include elopements and micro weddings.