Jaspers Berry Wedding - A Whimsical Celebration
Few venues on the South coast compare to the magical vibe of a Jaspers Berry wedding. This is an extraordinary estate where couples can celebrate their wedding day, surrounded by lush greenery and a maze of secret gardens; this is truly a hidden gem for a romantic and luxurious celebration.
I really wanted to share this story of how two soulmates found their way to this Berry wedding venue and created their fairytale wedding.
Ash and Camille's Jaspers Berry wedding was such a joy to film, and while we had spoken via video chat beforehand, the first thing that struck me when I met them on the day was how calm and easygoing they were. It was great to see everyone so chill but also excited for the day.
Now that the day was finally here, I saw all their friends and family come together as one big, happy family, which is always one of my favourite things about weddings. Camille and Ash wanted to create an elegant wedding film that reflected their personalities, so that is exactly what we did.
Morning Preparations at Jaspers Berry
When guests began to arrive, I was setting up for the ceremony, and I could hear their words of amazement. As you enter the wedding venue grounds, you are transported to another world of blooming flowers, fairy lights, polished silver and precious gold plated crockery, and of course, the outdoor chess board and enchanted tree. The best way to describe it is that it feels like a scene from Alice in wonderland.
For morning preparations, Ash was getting ready across from the Gentlemen's Club Lounge. Ash and Camille didn't have a bridal party, so I had plenty of extra time to spend with Ash as he was about to get into his suit. It was super nice to be able to move out of the room to the deck and pool without the risk of Ash seeing Camille before the ceremony. I had already been filming with Camille earlier, and the beauty of Jaspers Berry is that it's all in one location, meaning I can quickly move between the couple depending on what's happening.
Guest Rooms And Accommodation
Jaspers Berry offers you and your guests ten comfortable rooms, each with an ensuite bathroom. Surrounding the organic day spa, pool and gorgeous courtyard with views of the creek and meadow, your luxury accommodation is just meters from the ceremony, which means you can dance the night away without needing to leave the venue after a few cocktails or champers. Handy, but what about breakfast, you ask? Jaspers Berry accommodation includes A delicious, hearty country breakfast for all house guests.
What If I Need More Accommodation?
With an abundance of accommodation nearby, your guests can choose from luxury homes or villas, hotels, cabins, cottages or larger Airbnb homesteads located close by in Berry or Nowra.
The bridal salon is an elegant studio for you and your besties where you can chill out and get ready in comfort and style while being pampered with all the goodies, including delicious treats and high tea. Of course, all the essential items of a salon include comfy chairs and tables, a kitchen, good lighting, tall mirrors and a spa bath, plus a dedicated area for when it's time to get ready in your wedding gown.
As Camille was finishing her hair and makeup, I noticed her guitar leaning on the sofa, and I asked her if she was keen to sing a little practice song before the main event. (more on this surprise later)
I was taken aback as Camille began to sing; even though she was a little nervous, her voice sounded beautiful, and I could tell this song was coming from the heat, which would make it so much more special.
Japers Berry Wedding Ceremony
It was now time for the ceremony. The thing I love about ceremonies here is that even when the sun is beaming down in the middle of summer, there is still lots of shade and cool air because of the surrounding trees and gardens. It's most important that couples are in a little shade and not squinting throughout the whole ceremony, and the perfectly kept gardens provide this.
As the wedding celebrant instructed Ash and calillesCamilles guest to rise for her arrival, I was in positing, ready to capture the bride as she glided down the aisle in her stunning wedding gown meticulously hand-painted in London with details of pink and purple flowers. Like all of the guests, Ash was in total awe as the tears of joy and eluding excitement began to flow. This was an emotional arrival of the bride; I just love this about wedding ceremonies.
As the ceremony moved forward, Ash and Camille's vows were words that echoed so much love and admiration and I'm sure this is something that their family and friends will never forget. They exchanged their vows, and they were filled with so much honest emotion that it brought everyone in the audience to tears. It was one of those moments where as a videographer, you just feel so happy for the couple and their love for each other. These were genuinely unique words from the heart, and I wanted to celebrate this throughout the wedding film.
With the ceremony ending, it was time to cut the cake and pop the champagne. I liked this as the sun was out and family and friends were close by; a great time to cut the cake.
With the guests now snacking on delicious fresh oysters, sushi, arancini and a myriad of other sweet treats, it was time for Ash and Camille to head for some time around this gorgeous berry wedding venue.
Taking advantage of all the little pathways and magical backdrops I was able to capture some very natural cinematography that would work nicely in complementing all the footage captured during the ceremony and morning prep.
It wouldn't be Jaspers Berry without mentioning the iconic enchanted tree. This dreamy, faraway tree dawned in fairy lights is just one of many beautiful elements that will greet you on your day. The meticulously maintained gardens set the scene for you and your videographer, offering many intimate and picture-perfect spots that are perfect for the film.
As the sun began to set, it was time to head back and for the reception to begin. The tables were adorned with giant floral arrangements, which complemented the whimsical vibe perfectly. Ash and Camille made their entrance with an ovation from excited family and friends, but this is where unknown to Ash, things would take an unexpected turn.
In our first phone chat over a year earlier, Camille had told me she was planning on surprising Ash with a song on their wedding day. This was because Ash, during their engagement, had randomly suggested it would be very cool if Camille played a song at their wedding. But Camile never properly replied, so Ash had forgotten all about it.
As Camille began to play her song for Ash, the atmosphere was electric, with everyone fully taking in the moment. The guests cheered and clapped, and the parents shed tears. Weddings really do bring out the best in people, and this is why I wholeheartedly believe in the value of wedding films, which photos alone can never replicate.
I found this to be such a unique moment that I was compelled to create a black-and-white music video for Camile and Ash, a little memento that will live on forever.
The Perfect Wedding Reception
The Wedding reception was held in the Orangery. A memorable celebration where family and friends danced the light away or sought a quieter place to chat and catch up in The Old Schoolhouse.
The Orangery is the perfect place for an intimate soiree, with its beautiful chandeliers and ornate decor. Its high ceilings and warm atmosphere made it easy to create a fun and relaxed vibe without sacrificing elegance or sophistication. The Orangery is also one of the more unique South Coast wedding venues with its exquisite architecture and classic design. It really will leave your guests feeling like they've stepped back in time.
The Old Schoolhouse – with its bar, lounge, and unique old-world styling, is sure to make your night a memorable experience. For a truly exceptional experience, they offer custom cocktails that impress your guests.
The End Of An Unforgettable Day
The last dance of Ash and Camille was one of the most beautiful moments of the night, and it was indeed a privilege to capture it. With a few violin solos and DJ spinning some great music throughout the night, the guests danced to their hearts' content, and their smiles said it all. These were indeed magical moments and a perfect way to end their special day – a day they will never forget.
I hope you enjoyed watching and reading about this story and that it gave you a better understanding of the luxurious events offered by the Jaspers Berry. If you're looking for a wedding videographer to capture your special day, please contact me. I would love to hear from you!
More Jaspers Berry Weddings
Blake and Alexandra's Jaspers Berry Wedding Film.
Jaspers Berry is located at 4 O'Keefes Lane, Jaspers Brush, NSW.
As this venue is located off the motorway side, there is a concrete barrier that prohibits tuning directly into the venue. You will need to use the overpass or tuning bays depending on which direction you are going.
How do I get to Jaspers Berry?
Jaspers Berry is accessible via the Southern Highlands through Kangaroo Valley road and takes about an hour.
If you travel from Nowra the Princes Highway will get you there in 22 minutes. If you are making the trip from Sydney, head to Wollongong and use the Princes Motorway and Highway. This trip will take around an hour and 15 minutes.
Is There Parking At Jaspers Berry?
Yes, plenty of easy parking is available at the venue and close to the accommodation.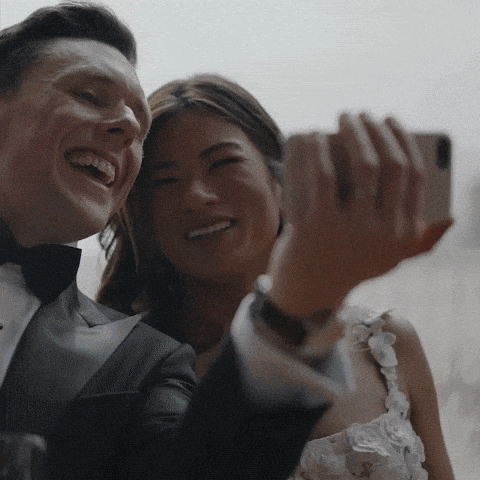 Jaspers Berry Wedding Videographer
This is so much more than simply documenting your celebration from a distance, any videographer could do that. I hope to create authentic hand-crafted films that celebrate your wedding day and bring the feels.
I endeavor to give every wedding celebration the time and attention it deserves so that your film is perfect for you without compromise.
Whether you're planning an elegant soirée inside the Opera House or an epic 2-day party in a paddock where you lose your phone, I want you to know I truly care about creating something full of life, energy and care but is also uniquely you. This is my promise to you when you have me capture your wedding day.
Dion!!!! We are lost for words. That was honestly INCREDIBLE. You are truly amazing at what you do. You have captured our day perfectly and we cannot wait to watch this over & over again. What an incredible way to re-live the most special day of our lives so far. Thank you so much for all of your hard work and effort that has gone into this work of art. We truly adore it! Thank you, thank you, thank you. We could not be happier.
– Connor and Tyla