Wedding Videography Hunter Valley
As wedding videographers, the Hunter Valley has created the perfect backdrop to many of our wedding films. Well known for being glorious wine country, this region is full of rolling hills, rustic vineyards and mountain ranges that come together to create some of the most breathtaking scenery in New South Wales. The area is renowned for its fine wines, and these award-winning grapes are produced on many charming winery estates, many of which double up as beautiful wedding venues, a dream for your photographer and videographer.

Ticking all the boxes for good food, fine wine and uniquely dramatic landscapes amazing aerial cinematography, the Hunter Valley provides an abundance of stunning backdrops to capture your celebrations against, and each one is just as special as the next.
Some of the best Wedding Videography Venues
The Hunter Valley has many wonderful locations that offer spectacular backdrops for wedding videography.
Some of my faves include:
The region invites a wedding that is relaxed and laid back, in keeping with its rural surroundings. This is what makes Hunter Valley so perfect for destination weddings, as their elegant wedding venues are the perfect antidote to busy city life. Your videographer and photographer will love you for choosing any of these locations, as they're all just so magnificent.
Why choose me as your Huter Valley Wedding Videographer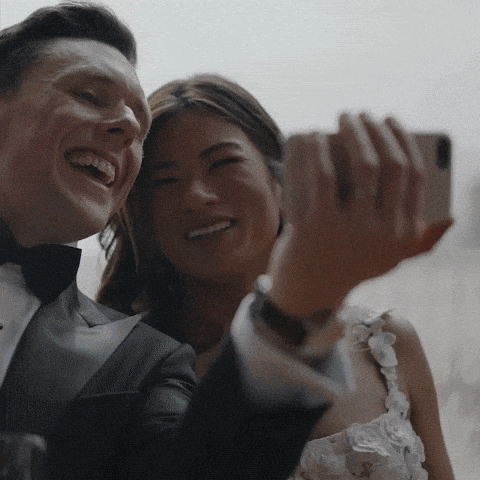 I truly believe in quality over quantity and that great wedding films don't happen by accident.
This is so much more than simply documenting your celebration from a distance, any videographer could do that. I hope to create authentic hand-crafted films that celebrate your wedding day and bring the feels.
I endeavour to give every wedding celebration the time and attention it deserves so that your film is perfect for you without compromise.
Whether you're planning an elegant soirée inside the Opera House or an epic 2-day party in a paddock where you lose your phone, I want you to know I truly care about creating something full of life, energy and care but is also uniquely you. This is my promise to you when you have me capture your wedding day.
Dion!!!! We are lost for words. That was honestly INCREDIBLE. You are truly amazing at what you do. You have captured our day perfectly and we cannot wait to watch this over & over again. What an incredible way to re-live the most special day of our lives so far. Thank you so much for all of your hard work and effort that has gone into this work of art. We truly adore it! We haven't watched all of the speeches yet but the highlights film has us smiling the whole time. Thank you, thank you, thank you. We could not be happier. – Connor and Tyla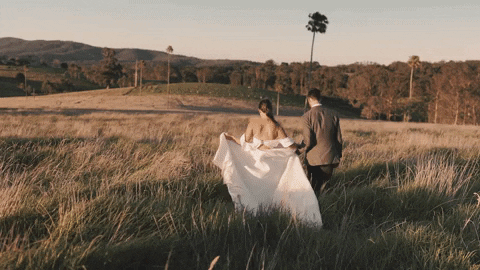 Here are our 9 tips to help you choose your dream videographer
Chose a videographer who is experienced in filming in the Hunter Valley. (Experienced doesn't necessarily mean overpriced)
Find a wedding videographer that understands how to capture the uniqueness of the Hunter Valley, after all the natural scenery is probably one of the reasons why you have chosen this area. (If you've watched any of our films you may have noticed we often include picturesque imagery of your chosen locations to help shape the mood and tone of our films.)
Choose a wedding videographer who is experienced in the use of drones and drone safety but also aerial cinematography. It really would be a crime not to include aerial footage of the Hunter Valley as part of your wedding day.
Don't choose a videographer just because they are the cheapest, bargain basement prices usually mean a bargain basement job.
Check your videographers Google reviews, are they current? If their reviews are tuned off or missing this may be a red flag.
Choose a wedding videographer who matches your style and vision for your wedding day. Some videographers focus more on capturing static details such as shots of rings, wedding cars, shoes and cufflinks while other videographers tend to focus more on authentic moments and the interactions between the couple, friends and family. Be sure to watch as many wedding films as possible and note which films you connect with.
Understand the difference between choosing photographers who offer video versus choosing a separate photographer and videographer. (Read the full article here)
Go with your gut, if something seems off this may be a red flag. Meet with your videographer in person or via a video chat. Your videographer should be able to answer all of your questions.
Once you have decided on your wedding videographer be sure to sign a contract and get your chosen date locked in as soon as possible. Videographers that are in demand are often booked out for popular months 12-18 months beforehand.
What are some of the best Wedding Venues in The Hunter Valley?
How do you get to the Hunter Valley?
The simplest way to get to Hunter Valley from Sydney is by car. Depending on where you are in the city, it takes between 1-2 hours to get there. If you're interstate and not up for the drive, then your alternative is to fly to Newcastle Airport and drive from there.
What style of Wedding Films do we create?
We craft wedding films to match your style and vision. From epic celebrations and packed dancefloors to authentic films with meaning and honest sincerity, we capture the beautiful moments, people, kind words, locations and love as it happens.
If your're seaching for a Hunter Valley vidographer, check out our featured films or get in touch for more info on our videography packages that include elopements and micro weddings.
I can't actually imagine not having the most epic/fun/beautiful film
to look back on from our wedding day… it really does go by so fast!! Dion created exactly what I was looking for, something so unique and true to our vision, and I couldn't recommend his services enough! He is so personable and made us feel so relaxed on our day, was extremely organised and fit right in with our photographer. I know he also put A LOT of hours and work into our finished product – which I can't stop playing back! For those unsure about hiring a videographer, but feel you want a very authentic, fun and stunning film – Dion is absolutely your guy!!
– Jen and Charlie